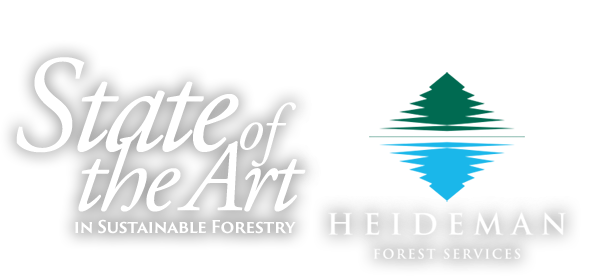 Leaders in sustainable forestry
In 1999 Mr. Edison Heideman, President of Lavern Heideman & Sons Limited, was presented with the National Forest Stewardship Recognition Award. This was presented, "in recognition of his efforts to practice careful logging, with respect for other forest users, and to ensure that the public is aware of what his operations were trying to achieve. The thinnings he has carried out will certainly result in healthier forests for the future, making him a 'model' forest operator."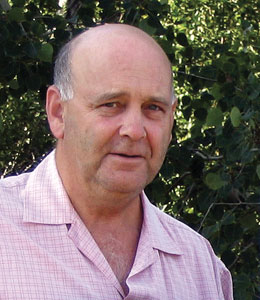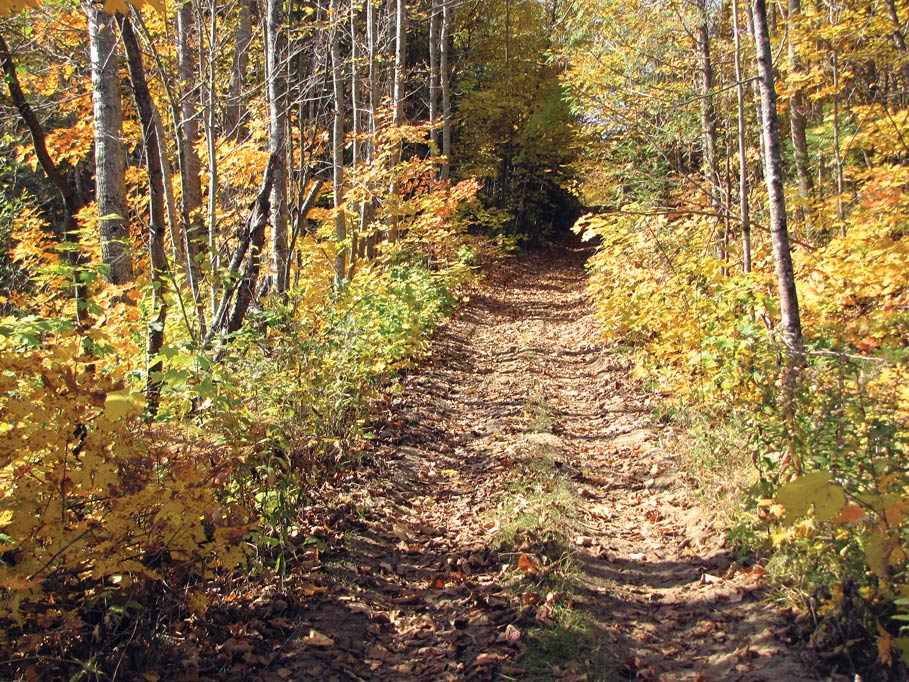 Private Land Management Program
The goals of the private land management program are to:
  > Meet and exceed landowner objectives for management of their property,
  > Yield a reasonable financial return for the landowner,
  > Ensure protection of all values,
  > Ensure that forestry operations are conducted in an environmentally sound manner that will improve the quality of the forest.
The forest management agreements serve the landowner by:
  > Describing the responsibilities of both the company and the landowner,
  > Providing a description of the woodlot,
  > Providing a forest operations prescription,
  > Outlining the harvesting standards,
  > Providing for long term management,
  > Providing a schedule of payments from the company to the landowner.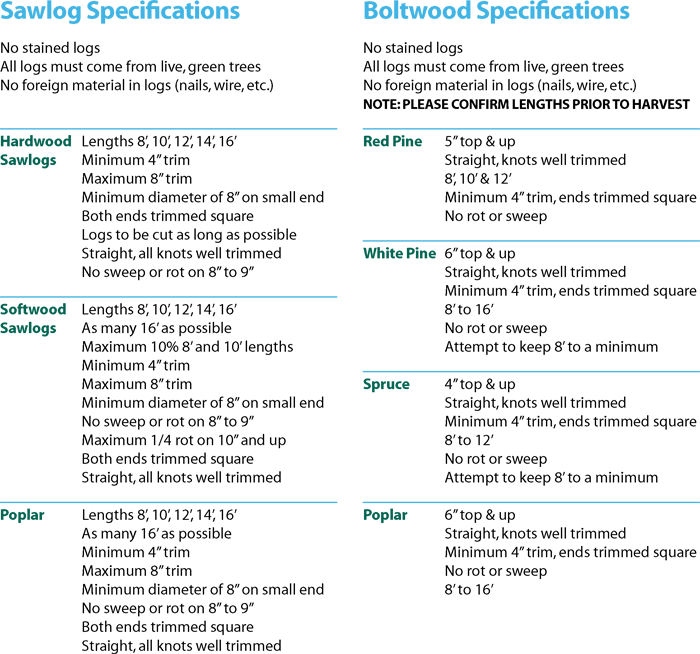 > Ontario has 85 billion trees.
> Wood is the only building material that is both renewable and recyclable.
> For every tree harvested, three take root.
> Only 0.5% of Ontario's trees are harvested annually.
(Source: Ontario Ministry of Natural Resources website, 2014)
What steps are involved in assessing my land in preparation for processing?
When you contact Heideman to begin the process of assessing your property, a site visit is key to determining what your requirements are as the landowner.  From that, we can offer recommendations to achieve your desired results from managing your forest.  Prior to beginning harvest we can provide examples and references for areas that we have managed in the past.  There is no cost for a site visit where we will share our expertise that has come from 40 years in forest management.
What is selective management?
People are surprised when we discuss the management of their property for the future. We actively participate with nature to naturally regenerate your forests and plantation lands. The method of identifying sick and dying trees to remove allows nature to release the best trees with the most vigor and quality. We also mark trees that allow more sunlight in and eliminate trees that are directly competing with one another.
What types of equipment do you use?
We use modern and efficient equipment which allows us to be safer and more effective in our forest management. With the Feller Buncher, Processor and Forwarder, we are able to cause less damage to the surrounding trees and environment because we are now able to control and place where the trees are going.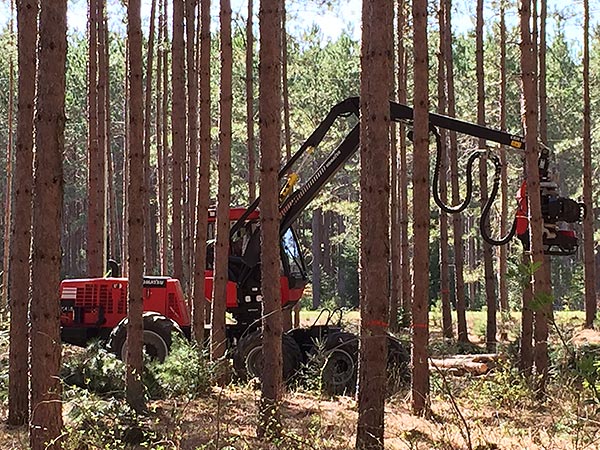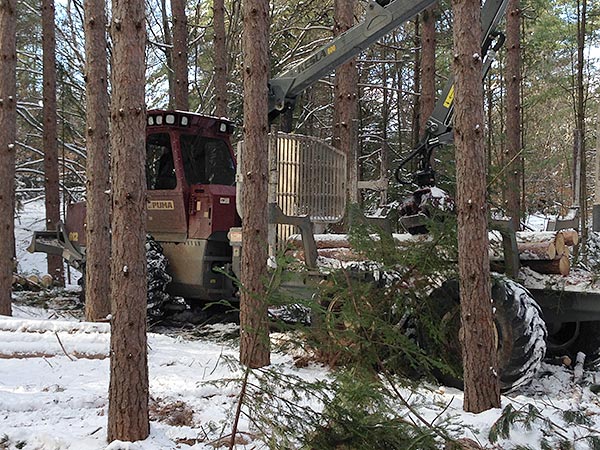 Lavern Heideman & Sons Limited
2057 Foymount Road, Eganville, Ontario  K0J 1T0
613-628-2240   Toll free: 844-376-2240   Fax: 613-628-2294
Mike Johns  Wood Procurement Manager
mjohns@heideman.ca
Terry Drake  General Sales Manager
tdrake@heideman.ca